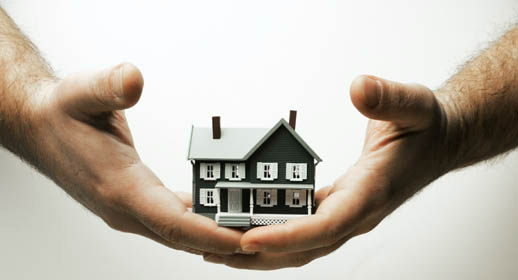 Thank you for your interest in Iowa Cabin Rentals, serving the vacation and property management needs of NE Iowa since 2009. We believe our experience goes a long way when it comes to managing your second home or investment property. From routine maintenance and daily property management to large scale projects on your cabin, we are able to handle it all with local, caring service. All of this experience ensures that your investment is in the best possible hands at all times!
Having a rental cabin is an investment and we want to help you protect that investment while giving you the added benefit of offsetting the cost of cabin ownership. Renting out your cabin can sometimes be a scary process. You can rest assured that with Iowa Cabin Rentals your property will be in the best possible hands. We are a trusted name in Allamakee County and throughout NE Iowa! Having your home in our rental program is a business partnership between Iowa Cabin Rentals and the cabin owners and will be treated with the highest possible level of commitment.
Here are only a few of the reasons why you should trust your home to Iowa Cabin Rentals:
All cabins are advertised fairly and all over the internet and some local publications.
Our website is extremely well designed and functional (www.IowaCabinRentals.com).
Homeowners receive timely monthly revenue payments, cabin owners have access to the rental calendar – this allows you to see all your bookings! There are never any rentals in your property that you do not know about and if you want to reserve for family or friends just let us know and we will block off the dates!
We handle all aspects of sales tax collections, reservations, cleanings, maintenance, etc… We want to make the rental process as easy as possible for each homeowner. Our service is comprehensive.
We will not risk damage to your cabin or septic system by allowing more than the maximum number of guests during a rental stay. We do not condone nor allow house parties in any of our cabins.
All fees and maintenance is agreed upon by the homeowner before any large maintenance job begins.
All cabins are routinely inspected before and after each guest for any damages that may have occurred.
Every homeowner deserves to know that their cabin is being taken care of on a routine basis and treated with the quality of service that they expect. Iowa Cabin Rentals must undergo a stringent quality assurance assessment. We want to provide our guests with a quality cabin that also provides unmatched cleanliness and all of the comforts of home. In order for us to maintain our standards, we ask that the homeowner provide the guest with as many amenities as possible to help them relax and enjoy their NE Iowa getaway.
Some of our amenities for our cabins include:
Non-Smoking Properties
Flat screen televisions
Gas Grill
Satellite/Cable with minimum basic channels
DVD player
Hot Tub
Fully equipped kitchen
Wireless Internet access
Some optional amenities that our guests often request
Pet-Friendly
Fire Pit
Fireplaces
Additional television for each bedroom
Queen-size beds at minimum
If you feel like your cabin fits these standards and you would like to start generating additional revenue then it's time to call Iowa Cabin Rentals! You can also go to the "about us" tab and click on "contact us" to fill out some information about yourself and your cabin.
So….What are you waiting for? Send us an email today!