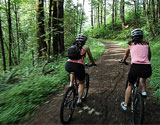 Biking
Mountain biking activities abound within Deer Tracks and the many long winding trails in the 9,000 acres of wilderness in the Yellow River Forest just across the highway. Please visit HERE for more information.
---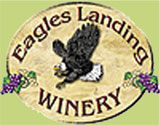 Winery & Wine Tasting
Visit the Eagles Landing Winery in downtown Marquette with locally produced wine and Free wine tasting offered daily 10 a.m through 5 p.m. at the tasting room and gift shop located at 127 North Street • Marquette, IA 52158 • 563.873.2509 or visit http://www.eagleslandingwinery.com for more information
---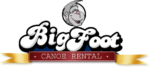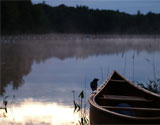 Canoe & Kayak Rentals 
Float or paddle the scenic Yellow River which is the longest and most remote cold water trout stream in Iowa.  It provides a chance for river enthusiasts to enjoy abundant wildlife, clear water, wooded bluffs and a bit of history. Located just a few miles away from most of our cabins.  Please contact http://www.bigfootcanoerentals.com/ for canoe and kayak rentals.
---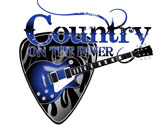 Festivals And Events
Festivals and events are always a good time here in the NE Iowa and SW Wisconsin with the fresh air, great people and activities! Please visit http://visitiowa.org/calendar-of-events.html and http://www.prairieduchien.org/visitors/rendezvous.html to verify that you have the most current information, dates and times.
---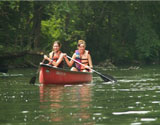 Canoeing/Rafting/Kayaking
Water, water everywhere! Rivers abound in this area and along with the many rivers, there are plenty of activities, such as rafting, kayaking, tubing and canoeing. Canoe, Kayak or Float the nearby Yellow River or just to the North the Upper Iowa River, or mighty Mississippi River.
---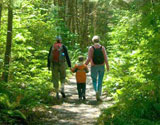 Hiking Trails
Hiking activities along the many long winding trails in the 9,000 acres of wilderness in the Yellow River Forest just across the highway. Visit HERE for maps and more information.
---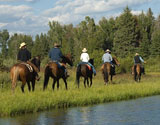 Horseback Riding
Horseback riding trail rides and lessons are available around Yellow River Forest.
---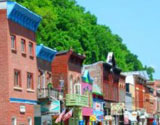 Local Attractions & Shopping
There is always something fun for everyone to do in and around Marquette, Harpers Ferry, McGregor, and Prairie Du Chein! Visit http://www.mcgreg-marq.org/site/ for more information.
---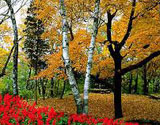 State Parks
Information about the state parks in the bluffs of NE Iowa including the nearby Yellow River State Forest, Effigy Mounds, Spook Cave and Pikes Peak State Park. Please visit for more information, visit HERE
---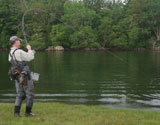 Fishing & Hunting
The NE Iowa Bluffs are packed with rivers and streams including the Mighty Mississippi River, Upper Iowa River, and Yellow River to name a few that are famous for a variety of sport fishing. Hunting is also a popular sport as we are located in the heart of the game-rich Allamakee County, Iowa. The area is best known throughout the nation for its high concentration of turkey and boasts as the #1 county in Iowa for trophy Boone & Crocket whitetail bucks. For information on a guided or semi-guided Turkey or Deer Hunt visit http://www.DeerHuntsInIowa.com
---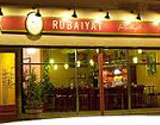 Restaurants
The Black Angus just across the river in Prairie Du Chein, WI along with many other restaurants offers a variety of unique local dining experiences as well as the famous Rubaiyat Restaurant in Decorah, IA http://www.rubaiyatrestaurant.com/
---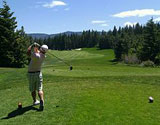 Golf
A comprehensive list of courses in the NE Iowa area and Prairie Du Chein WI just across the Mississippi River for your golfing enjoyment! Visit: http://waukongolfcc.com and http://www.pdccountryclub.com
---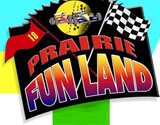 Prairie Funland
Enjoy Water Wars (a fun water ballon game), Go-Karts (action packed racing), Miniature Golf (18 hole premier course), Bumper Cars (circular electric cars), Bumper Boats (splashing fun ride), Golf Driving Range (250 yrd range), Jumpshot Basketball all at Prairie Funland. For more info, visit here.
---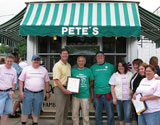 Pete's Hamburgers
Celebrating over 100 years of making only Hamburgers and featured on tv several times, Pete's Hamburger stand at 118 W BlackHawk Ave downtown Prairie du Chein has got it perfected. Visit http://peteshamburgers.com/ for exact location map and hours.